Never worry about
the roof over your head.
Fast, affordable and reliable roof restoration and replacement.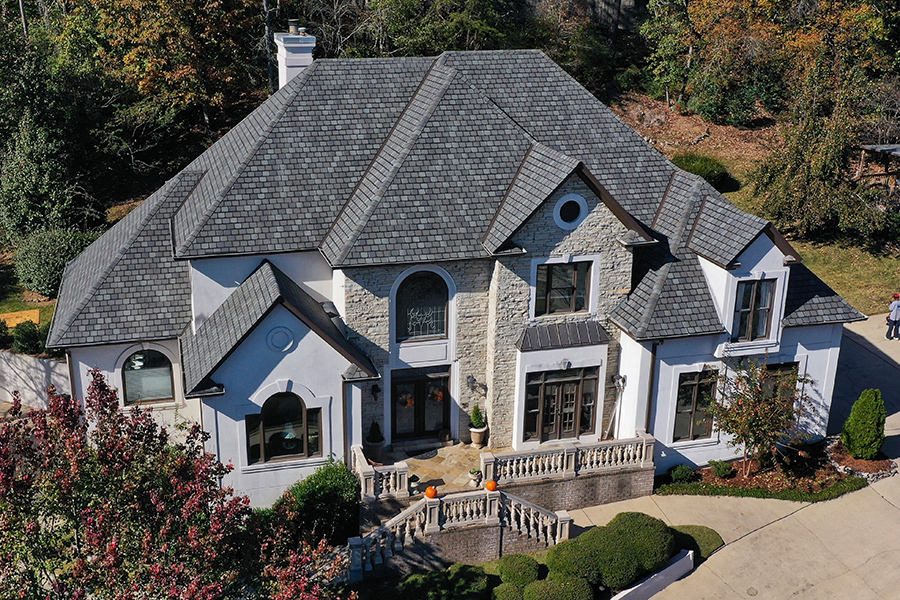 Why Apex?
We are the nations 7th largest residential roofer
We're among a select few to boast the esteemed CertainTeed Select Shingle Master Certification. This means with us, you'll get a world-class roof. To request an inspection within 24 hours call 844-865-1867.
We currently offer roof replacement, roof repair and emergency roofing services in AL, FL, MS, CO, LA.
https://apexroofs.com/roofing-services/ This form was created for the roofing services LP created in Fall 2023.
"*" indicates required fields
RESIDENTIAL ROOF REPAIR
Whether it's a minor fix or an emergency roof repair, our expert team can restore your shield against the elements and toughen its structural integrity.
RESIDENTIAL ROOF REPLACEMENT
We promise you a seamless transition from your old roof to a new, durable one that not only safeguards your home but also enhances its aesthetic appeal.
STORM DAMAGE ROOF REPAIR AND REPLACEMENT
Whether it's a repair of isolated damage spots or a full roof replacement, we'll soon help you restore the sanctuary that is your home.
Cost shouldn't be a concern when it comes to your home. We've got you covered.
No fine-print pricing
What you see when you sign on the dotted line is what you get. No unpleasant surprises.
Hassle-free warranty

We'll never leave you holding the phone, jumping through hoops to claim what's yours. Warranty claims are easy with us.
Free upgraded guarantee
Peace of mind, now even better. Enjoy an upgraded guarantee, absolutely on us.
Request a Free Inspection
DEDICATED TO

OUR INDUSTRY, OUR COMMUNITY, AND OUR CLIENTS
Apex Roofing & Restoration did an OUTSTANDING job of installing the new roof. They were timely and reasonable. The roofers also did an excellent job of cleaning up afterwards. I would highly recommend them to anyone.
— Joy D.
Here's what you'll get with us
Care near you
We've got offices in the furthest reaches of the Southeast. Visit us or book an on-site inspection of your home.
On-site inspection within 24 hours
We'll inspect your property and give you a custom solution – free of cost, no strings attached.
Emergency service options
When the weather has done your roof in, we're the people you call. We'll be over, ASAP.
Price-match Guarantee
Find a better rate elsewhere? We'll match it, ensuring you always get the best deal with us.
100% Satisfaction Guarantee
Your happiness is our promise. If you're not completely thrilled, we're on it until you are.
Clean Up Guarantee
Once we're done, so is the mess. Count on us for a spotless finish, every time.
Connect with Us
Frequently Asked Questions
How long will it take to replace my roof?
The tear off and replacement of a roof takes one to two days. After you sign a contract, you may have to wait for HOA approval and municipal permitting before construction can begin. These wait times may vary greatly depending on location.
Will my insurance cover the cost of a roof replacement or roof repair?
Yes, homeowner insurance policies cover damage to roofs. If your roof was damaged by a covered peril, your insurance company will cover the cost of your roof. An insurance adjuster will evaluate your roof and determine the scope of your loss. Some insurance policies indemnify the replacement cost of a roof ("RCV"), while others indemnify the depreciated cost of the roof ("ACV"). Carefully read your policy to determine whether you have an RCV or ACV policy. In some states, contractors may be prohibited from interpreting your policy, so if you have questions consult your agent or carrier.
After a storm, how quickly should I get my roof inspected?
If you suspect you have damage to your roof from a storm, you should get your roof inspected as soon as is safely possible. Damaged roof shingles may leak and could lead to significant additional water damage, beyond the damage your roof sustained in the storm. Most insurance policies obligate you to mitigate damage caused by a peril, so you may have a duty to make sure the loss does not get bigger due to inattention.
How do I know whether my roof needs repairs or replacement?
A licensed roofing contractor or home inspector will be able to determine whether a roof must be repaired or replaced. Numerous factors weigh into this determination, including the extent of damage, the age of the home, and local building codes.